Johann Mazé & Jihem Rita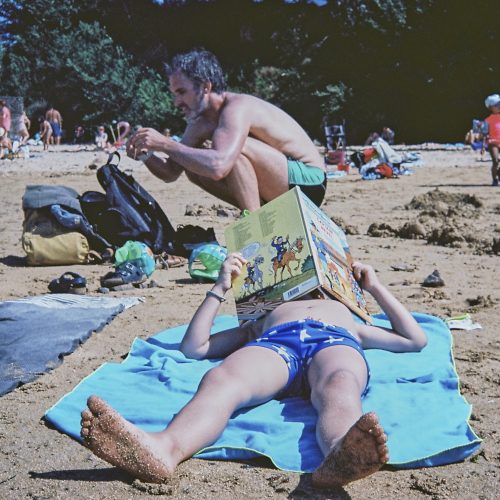 Johann Mazé is a drummer and percussionist, and twiddles with electronic. He plays in a band with France Sauvage and Lord Rectangle as well as solos. He has also been a member of the Cercle des Mallissimalistes, of Chausse Trappe, of La STPO, of Brutal 10w, of l'Ensemble Un, and of Nouvelles Impressions d'Afrique.
In solo concerts, he uses a minimal drum set and a kluge of objects, often metallic, sometimes plastic, that evolves according to his findings. Form attaches itself to the conservation of a spinning rhythm, stuffed, seeking intensity, and the deployment of thick textures that strive to fill or even saturate the space of the hall's cave. Two cassettes approaching this mindset have appeared at Cocktail Pueblo.
He also practices sound editing between reports, interviews, radio and electro-acoustic pieces. For example, a portrait in three slides of Gérard, inventor, gardener, and retired professor (cassette to appear at Gravats), Battre, une enquête sur la batterie, et celles et ceux qui la battent, a portrait of the Professeur Berthou et les anticonférences de l'Université du Tout Savoir, as well as Les décennies, an algerian episode (released between two more or less electro-acoustic pieces on the disc Les transports at Tanz Procesz). Finally, he assembles the voices and sounds for the O.L.A company, notably in the series De l'autre côté and for theater.
For the album Autre Brousse, he joins forces with Jihem Rita and other musicians. Eight pieces, eight attempts to approach chanson, pop, not-free improv, re-enchanted noise, fake landscapes, small objects, obsession for rhythmic carrying-away, danse...