Vicnet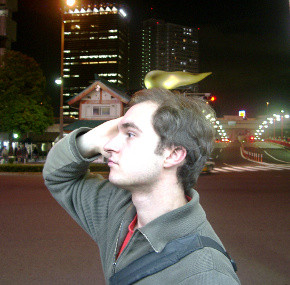 Designer by day and musician by night, Vicnet has been active for fifteen years. He navigates skillfully between funk, skweee, synthpop, IDM, and even Hebraic acid with his band, Moishemoishemoishele, which gathers Olamm and Shoboshobo. In love with analog synthesizers and rhythm boxes, his live shows evoke a psychotropic Herbie Hancock.

The question of machine relations is central in his design work as it is in his music. In contemporary theater sets, he conceives technical and poetic scenography that involves light and sound as if they were characters in their own right. His design creations, be they furniture, lighting, or aural objects, are edited by societies such as Ligne Roset or Boîte Concept. Device collector, tweaker of synthesized voices and 8-bit sonorities in his first albums on the label Deco, founded by Lionel Fernandez from the pioneer experimental band Sister Iodine, he has since then continuously explored spaces for creation as well as varied and contrasted collaborations between institutionalized contexts and free cultures.

Voilé is Vicnet's second album on Da ! Heard It Records after Mr. Hadopi in 2010.